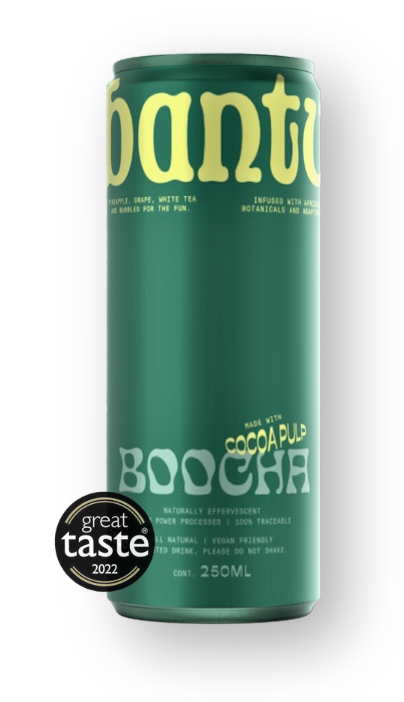 Beverages
Boocha
All Natural

Dairy-free

Gluten-Free

No Lecithin

Soy-Free

Vegan
Boocha (Pack of x4 cans) : A Unique Blend of Kombucha and Adaptogenic Cacao Pulp Juice
Experience enhanced cognitive function while enjoying a low-calorie, guilt-free beverage.
PRE-ORDER – Ships by 29 Oct 2023 all over the UK, US and Canada.
Boocha harnesses the untapped potential of upcycled cacao pulp juice, a byproduct of our premium chocolate production, to create a delightful beverage that nourishes both your mind. Crafted with cutting-edge nootropics, this fusion of kombucha and nutrient-rich cacao pulp juice not only tantalizes your taste buds but also enhances your cognitive performance. Get ready to experience clarity, focus, and a rejuvenated mind with every sip.
Boocha introduces you to the distinctive taste of cacao pulp juice, a flavor profile that sets it apart from traditional chocolate. Unlike the sweetness of chocolate, cacao pulp juice offers a fruity and nuanced and naturally refreshing taste reminiscing that of yuzu with apricot notes and honey that delights the palate, making every sip an exquisite experience.
Boocha is a perfect blend of kombucha and nutrient-rich cacao pulp juice. This one-of-a-kind beverage offers a refreshing and fizzy experience, while nourishing your body with probiotics, antioxidants, and minerals.
No added sugars besides the natural sweetness from cacao pulp and the remnants of the kombucha brewing process. Say goodbye to guilt with this  low-calorie formula that nourishes your body without compromising on taste.
Packed with vitamin E, vitamin D, magnesium, and B vitamins, each sip delivers a powerful dose of essential nutrients. These antioxidants and minerals work together to support your immune function, promote digestion, and maintain a healthy heart.
Enjoy health, sustainability, and nature-friendliness in a one can.
To remind us that we are all connected to this Earth and its resources, we've chosen aluminum cans for our product packaging as they are highly sustainable and infinitely recyclable, contributing to a greener, more circular future.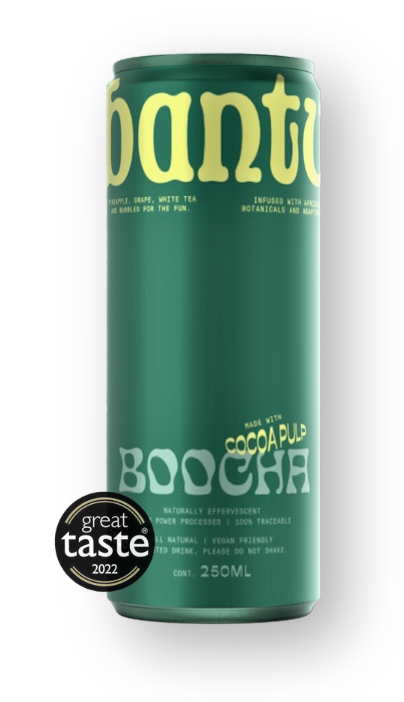 £

20.00
—

or

£

20.00

/ month

70 g per product

Free shipping in British on order over £ 25
Select up to 3 bars to receive in your monthly shipment
15% off all orders
Free shipping on all orders

From September 2022
Expect super limited and exclusive flavors and innovative small chocolate batches launched just for you and delivered to your doorstep every month along with product discounts!
Boocha
£20.00 — or £20.00 / month
Available on backorder
Prices for comparison use only
Cocoa beans commodity price – £ 1.65
Slavery Free cocoa beans price – £1.62
Fairtrade cocoa beans price – £1.81
Bantu Chocolate Estate cocoa beans price – £5.10
Price Listed are for September 2021 and based on 1kg of cocoa beans. Transport and duties not included.
True cost
LABOR (U.K)

£2.15

INGREDIENTS

£2.50

PACKAGING

£1.80

VAT

£1.29

Total

£7.74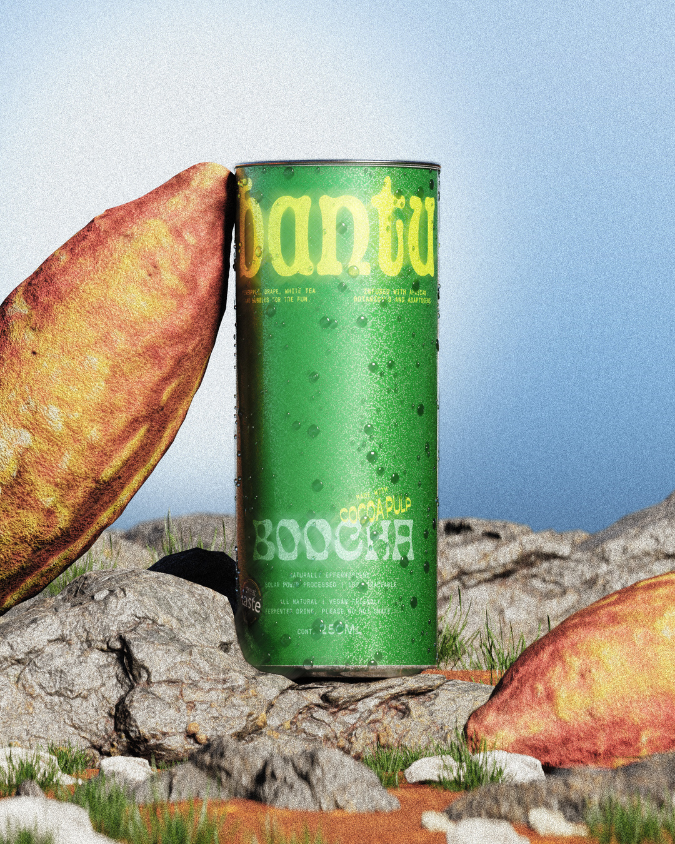 Nutrition
FactsPer
100g
Energy

306kJ/62kcal

Fat

0g

Carbohydrates

15.90g

of which Sugars

7.4g

Fiber

2.2g

Protein

0.5g

Sodium

0
INGREDIENTS
Filtered Water, Kombucha Culture, Organic Raw Cane Sugar*, Cocoa Pulp Juice, Organic Tea*
*Certified Organic