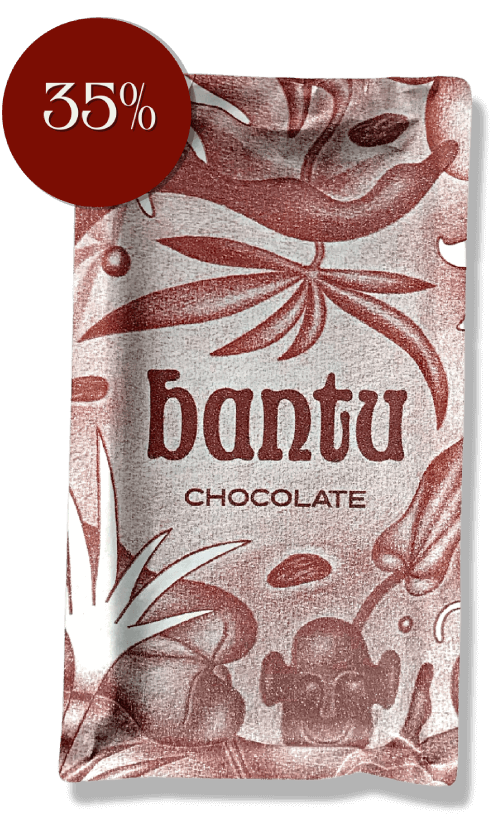 Seed to Bar Chocolates
Nostradamus 35%
All Natural

Dairy-free

Gluten-Free

No Lecithin

Vegan
Toasted white chocolate, hibiscus and cocoa nibs crunchy treat!
Nostradamus 35% is a crunchy, delicate, and caramel-y seed-to-bar chocolate snack.
The name comes from the famous 16th century French physician and astrologer, Nostradamus. He predicted the success of what we now know as the world's most beloved chocolates (or did he?).
For the chocolate lover who wants something beyond the average white chocolate, Nostradamus is the way to go. It is tastier and less sweet.
This toasted white dairy-free chocolate with its dash of hibiscus and audaciously crunchy raw cocoa nibs is nothing like you have tasted before.
It's worth mentioning that this flower we like to call Bissap in West Africa is the only flower in the world with a naturally occurring source of caffeine!
If happiness was in a chocolate bar, it is our beloved Nostradamus seed-to-bar chocolate!
That's because our cocoa is born from happiness. Grown and crafted with the same principle of love, care, connection and consciousness in our own estate in Cameroon.
To remind us that we are all connected to this Earth and its resources, each bar comes plastic-free, wrapped in a biodegradable pouch.
We also use resealable and recyclable paper packaging made from FSC-certified paper.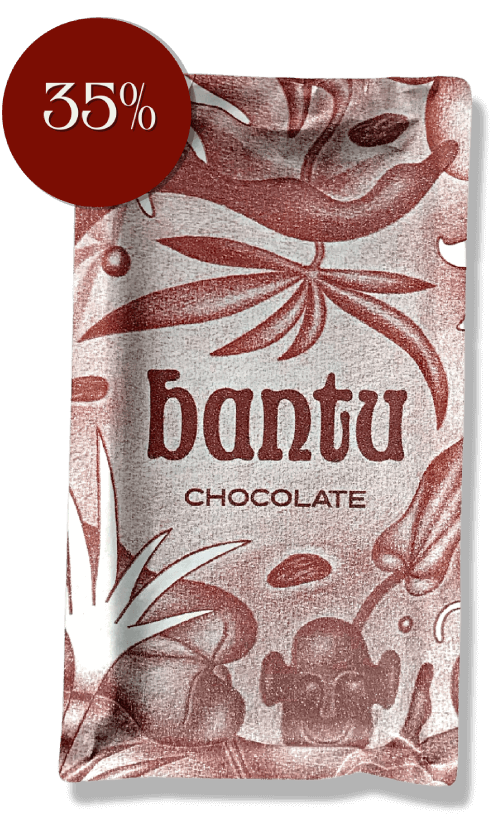 £

8.00
—

or

£

7.50

/ month

70 g per product

Free shipping in British on order over £ 25
Select up to 3 bars to receive in your monthly shipment
15% off all orders
Free shipping on all orders

From September 2022
Expect super limited and exclusive flavors and innovative small chocolate batches launched just for you and delivered to your doorstep every month along with product discounts!
Nostradamus 35%
£8.00 — or £7.50 / month
Out of stock
Prices for comparison use only
Cocoa beans commodity price – £ 1.65
Slavery Free cocoa beans price – £1.62
Fairtrade cocoa beans price – £1.81
Bantu Chocolate Estate cocoa beans price – £5.10
Price Listed are for September 2021 and based on 1kg of cocoa beans. Transport and duties not included.
True cost
LABOR (U.K)

£2.85

INGREDIENTS

£1.30

PACKAGING

£3.00

VAT

£1.63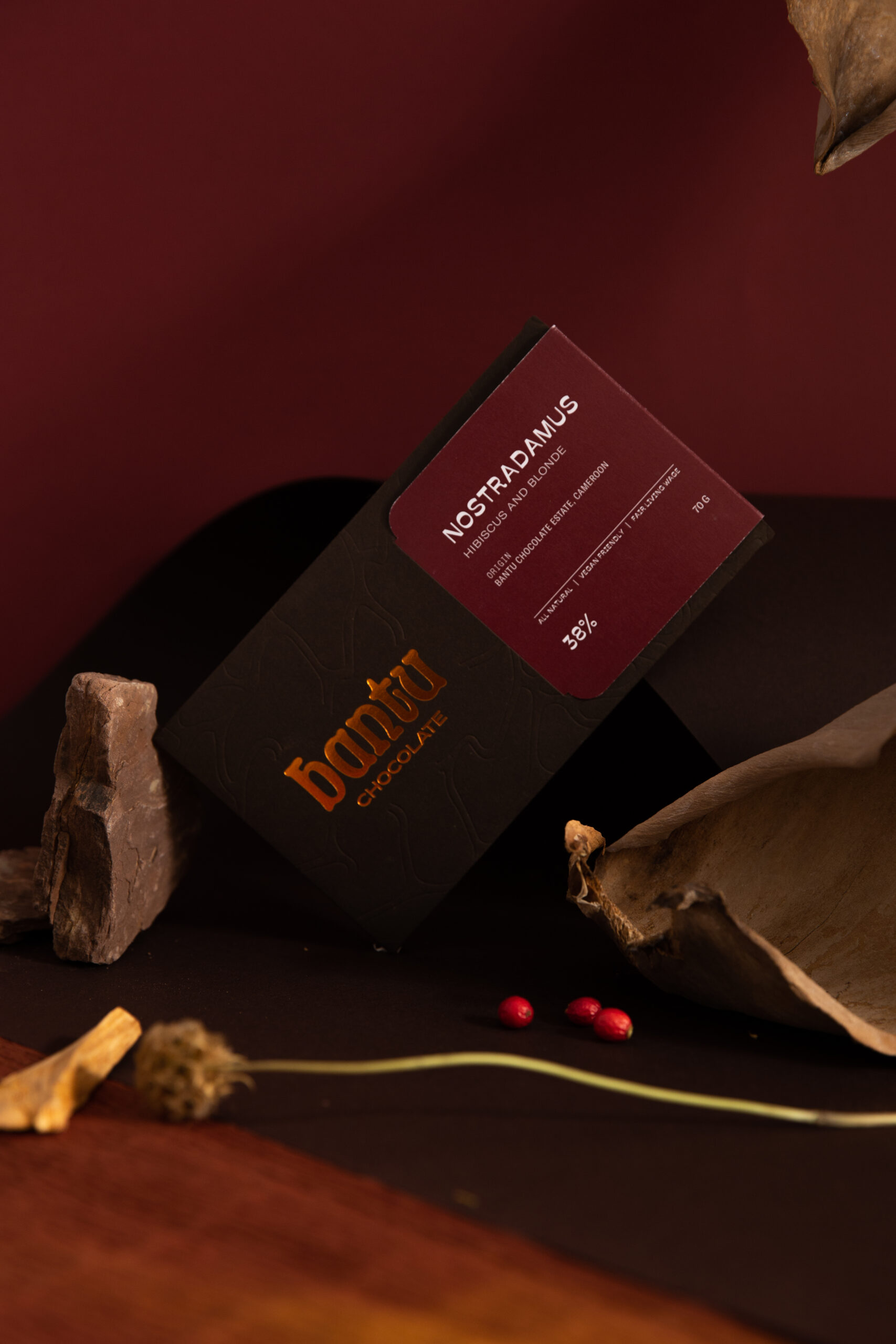 Nutrition
FactsPer
100g
Energy

2289kJ/547kcal

Fat

48.64g

Carbohydrates

38.84g

of which Sugars

27.13g

Fiber

0.51g

Protein

1.67g

Sodium

0
INGREDIENTS
Cocoa butter, coconut sugar blossom*, sea salt, hibiscus*
*Certified Organic