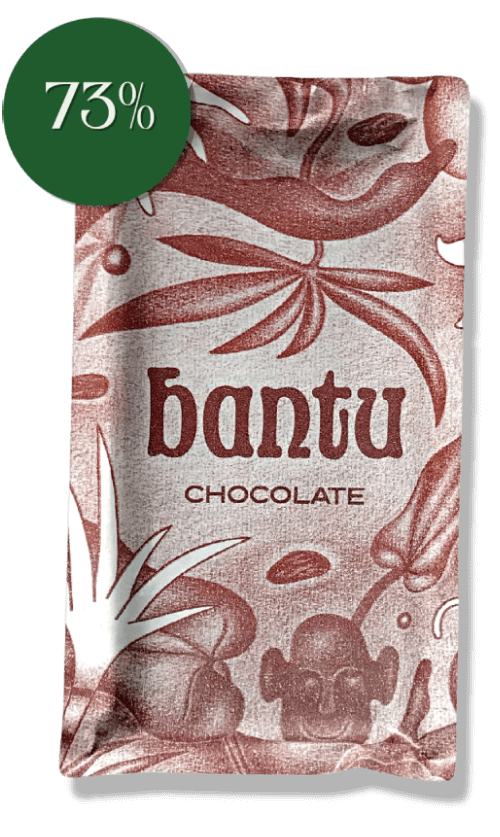 Seed to Bar Chocolates
Noire 73%
All Natural

Dairy-free

Gluten-Free

No Lecithin

Soy-Free

Vegan
Honey notes, a touch of bitterness, rich creamy mouthfeel 73%
Sometimes, a chocolate bar is not just a chocolate bar. Sometimes, it's an opportunity for a chocolate lover to make a difference.
That difference is possible with our single origin chocolate.
So, if you're a chocolate lover seeking chocolate whose true cost is not paid for by African child slavery, then we have just the thing for you.
Our chocolate supports the environment, your health, and the farmers who toil to give the world this tasty organic snack.
Noire 73% Bean-to-Bar Chocolate, like the rest of our healthy single-origin chocolate bars, is made from cocoa beans grown on our estate in the lush rain forest of Central Africa.
Crafted as part of an agroforestry system that reinvigorates the environment and empowers our local community, this bar is our favourite.
This craft chocolate bar boasts of a generous flavour profile. That's possible only because we've crafted it to taste as great as the good it does.
Therefore, it is the perfect match for the connoisseur and for the amateur.
Well, we get it, it's not always easy to make the right choice. Yet you can take our word on this!
Last but not least, Noire 73% really makes the best brownies.
Taste Noire 73% today and come back for more tomorrow.
To remind us that we are all connected to this Earth and its resources, each bar comes plastic-free, wrapped in a biodegradable pouch.
We also use resealable and recyclable paper packaging made from FSC-certified paper.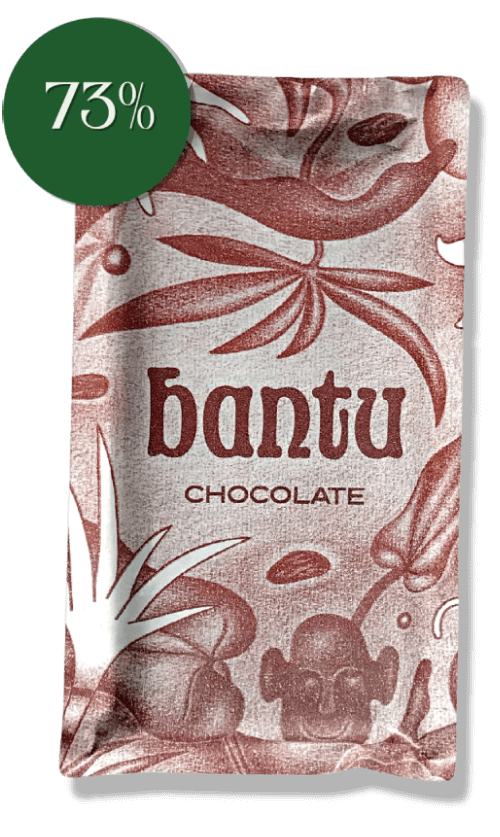 £

8.00
—

or

£

7.50

/ month

70 g per product

Free shipping in British on order over £ 25
Select up to 3 bars to receive in your monthly shipment
15% off all orders
Free shipping on all orders

From September 2022
Expect super limited and exclusive flavors and innovative small chocolate batches launched just for you and delivered to your doorstep every month along with product discounts!
Noire 73%
£8.00 — or £7.50 / month
Out of stock
Prices for comparison use only
Cocoa beans commodity price – £ 1.65
Slavery Free cocoa beans price – £1.62
Fairtrade cocoa beans price – £1.81
Bantu Chocolate Estate cocoa beans price – £5.10
Price Listed are for September 2021 and based on 1kg of cocoa beans. Transport and duties not included.
True cost
LABOR (U.K)

£2.85

INGREDIENTS

£0.81

PACKAGING

£3.00

VAT

£1.63

Total

£8.29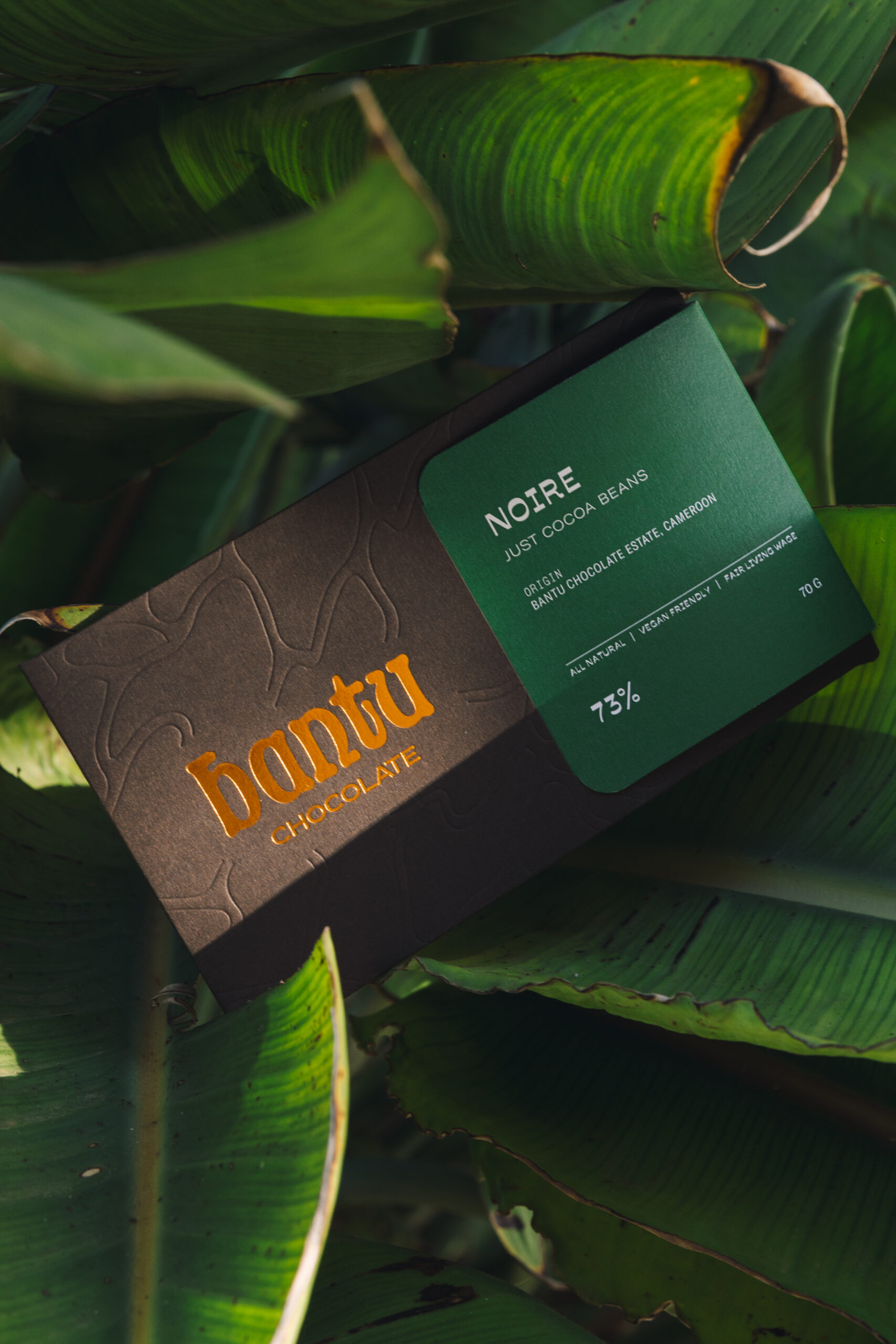 Nutrition
FactsPer
100g
Energy

2192kJ/556kcal

Fat

38g

Carbohydrates

38.84g

of which Sugars

27.5g

Fiber

12g

Protein

9g

Sodium

0
INGREDIENTS
Cocoa beans, cocoa butter*, coconut sugar blossom*
*Certified Organic