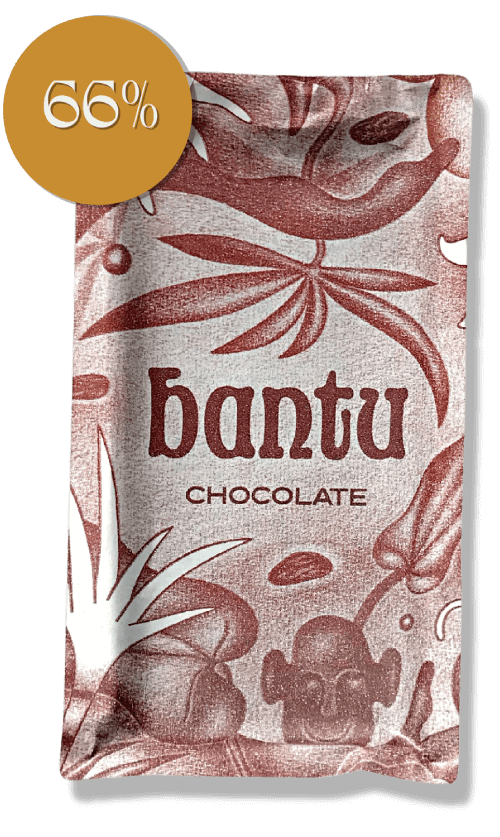 Seed to Bar Chocolates
Makossa 66%
All Natural

Dairy-free

Gluten-Free

No Lecithin

Vegan
Salty, Spicy Chocolate With Nuts
Just like you do not know music until you've tasted Makossa, so you haven't known brown confections until you've eaten some chocolate with nuts. Can you already feel that on your tongue?
About Makossa music, Michael Jackson and Rihanna got right up from the start!
With jazz, rock, funk and rumba influences, Manu Dibango created a new genre back in the Cameroon of the 1960s.
Makossa music is the celebration of rhythm.
Alike the music genre, this craft chocolate with nuts is indeed a journey through the heart and flavour.
From its semi-sweet indulgent cocoa aroma, to is sweet, salty, spicy chocolate taste, this bar was consciously crafted to bring you more joy. Just like our other single origin chocolate bars
The light crisp and the subtle hint of pepper remind you that every day can be a little bit different. Depending on how you choose to live it.
Get ready to dance your way to good with our Makossa 66% Chocolate With Nuts Bar.
To remind us that we are all connected to this Earth and its resources, each bar comes plastic-free, wrapped in a biodegradable pouch.
We also use resealable and recyclable paper packaging made from FSC-certified paper.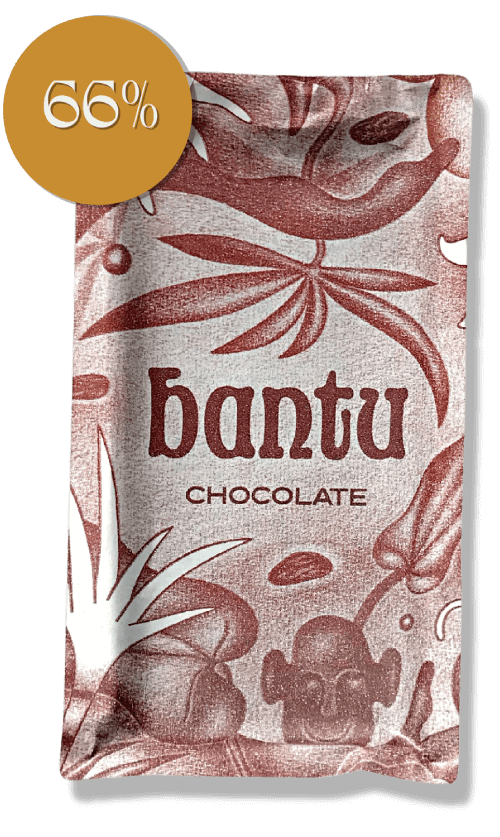 £

8.00
—

or

£

7.50

/ month

70 g per product

Free shipping in British on order over £ 25
Select up to 3 bars to receive in your monthly shipment
15% off all orders
Free shipping on all orders

From September 2022
Expect super limited and exclusive flavors and innovative small chocolate batches launched just for you and delivered to your doorstep every month along with product discounts!
Makossa 66%
£8.00 — or £7.50 / month
Out of stock
Prices for comparison use only
Cocoa beans commodity price – £ 1.65
Slavery Free cocoa beans price – £1.62
Fairtrade cocoa beans price – £1.81
Bantu Chocolate Estate cocoa beans price – £5.10
Price Listed are for September 2021 and based on 1kg of cocoa beans. Transport and duties not included.
True cost
LABOR (U.K)

£2.85

INGREDIENTS

£0.90

PACKAGING

£3.00

VAT

£1.63

TOTAL

£8.38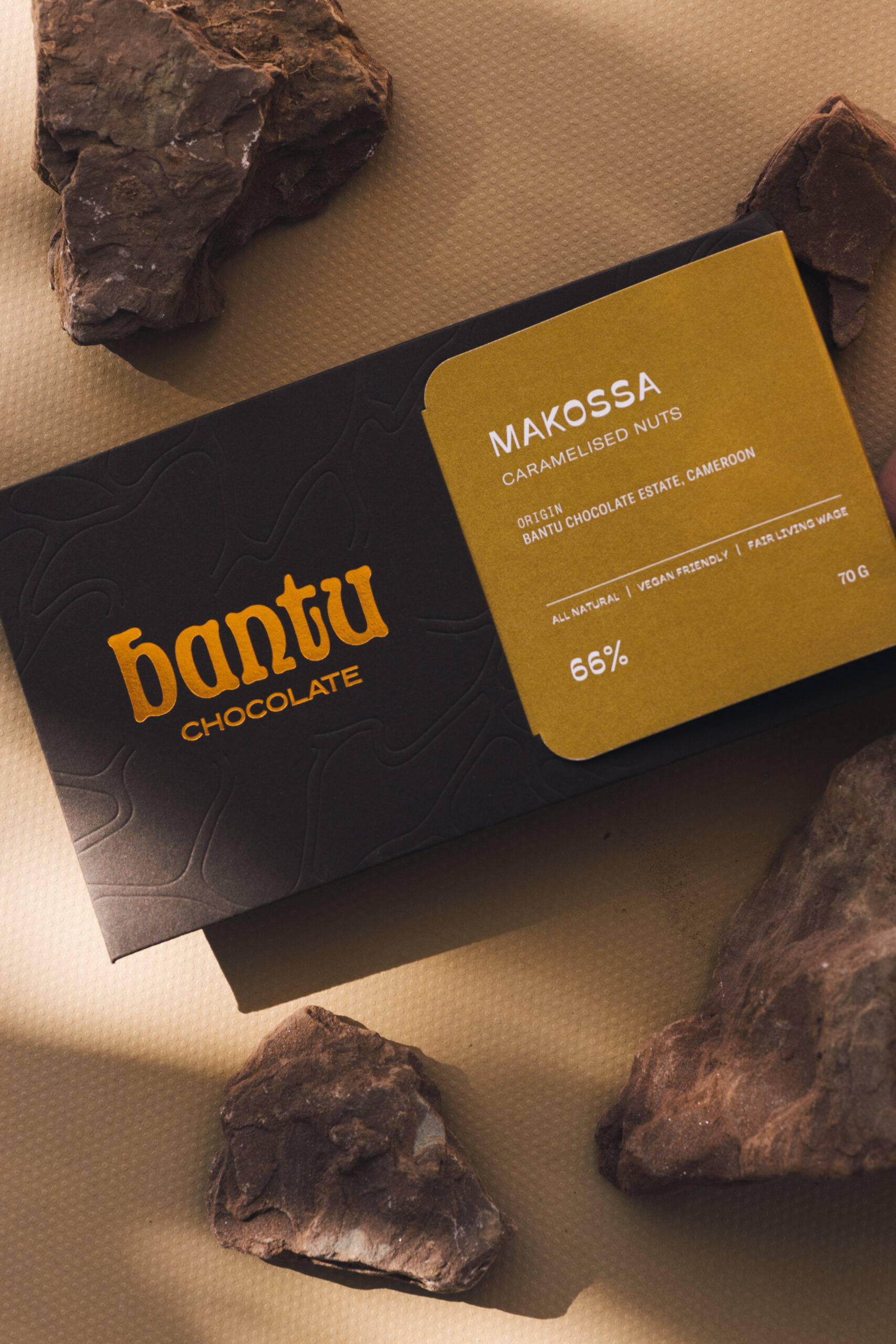 Nutrition
FactsPer
100g
Energy

2289kJ/547kcal

Fat

37.7g

Carbohydrates

37.3g

Sugars

34.2g

Fiber

11.4g

Protein

7.1g

Sodium

1.5g
INGREDIENTS
Cocoa beans, cocoa butter*, raw cane sugar*, sea salt, spices, peanuts*, hazelnuts*
*Certified Organic