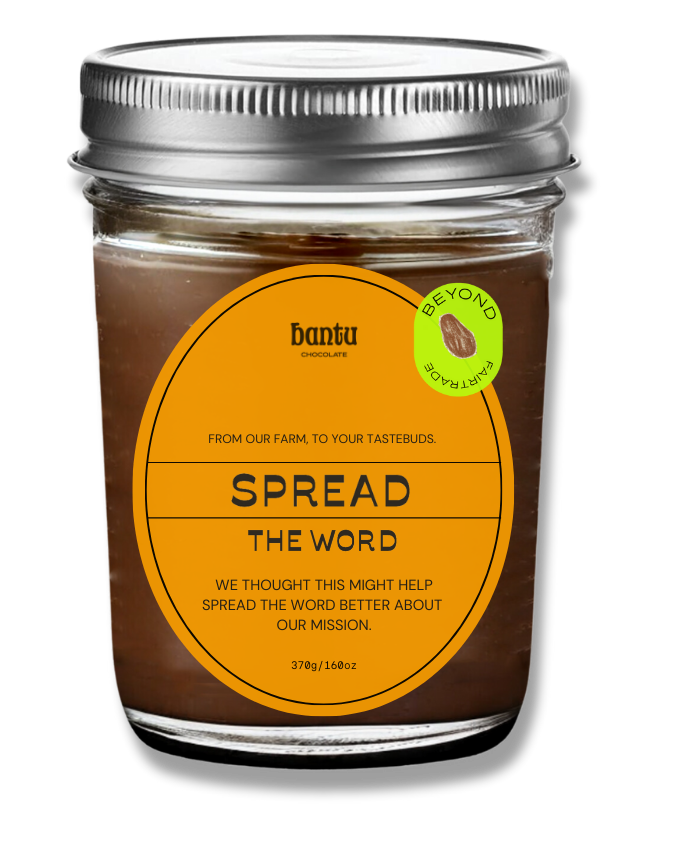 Seed to Bar Chocolates
Vegan Chocolate Spread
All Natural

Dairy-free

Gluten-Free

No Lecithin

Soy-Free

Vegan
Healthy, Vegan Chocolate Spread infused with Maca
PRE-ORDER – Ships by 1 September 2023
A silky-smooth Vegan Chocolate Spread crafted with natural ingredients: rich cocoa solids, cocoa butter, and organic raw cane sugar. No artificial additives, no preservatives, no palm oil, and most especially no child labor sweat.
SPREAD THE WORD is a healthy and delicious alternative to the popular Nutella, without compromising on taste or quality.
Beyond the scrumptious flavor, our Vegan Chocolate Spread is a nutritional powerhouse thanks to the addition of mighty maca. Bursting with essential vitamins, minerals, and antioxidants, maca has a well-deserved reputation for boosting energy, supporting hormonal balance, and promoting overall well-being and vitality for both men and women. Blending the essence of Africa with this revered root adds a unique and harmonious touch to our delectable spread.
The possibilities are endless with what you can do with this vegan chocolate spread. Spread it on cakes, bread, pancakes, cookies, waffles, crepes, and even use it to fill croissants. And for a quick and heavenly treat, simply scoop some into a cup of hot water for instant hot chocolate.
Heartily crafted with cacao beans from our regenerative farm. We go beyond fairtrade to provide an Anker living wage for our farm workers and have zero tolerance for child labour. Our commitment to zero tolerance for child labor ensures that every bite comes with a clear conscience.
Taste today and keep coming back for more!
To remind us that we are all connected to this Earth and its resources, we have chosen glass for our product packaging. Glass is a highly sustainable material as it can be infinitely recycled without any loss in quality.
We encourage the reuse of our glass containers, promoting a more responsible approach to consumption.
After indulging in our products, you can easily clean and repurpose the glass for a myriad of uses, promoting a culture of waste reduction and sustainability.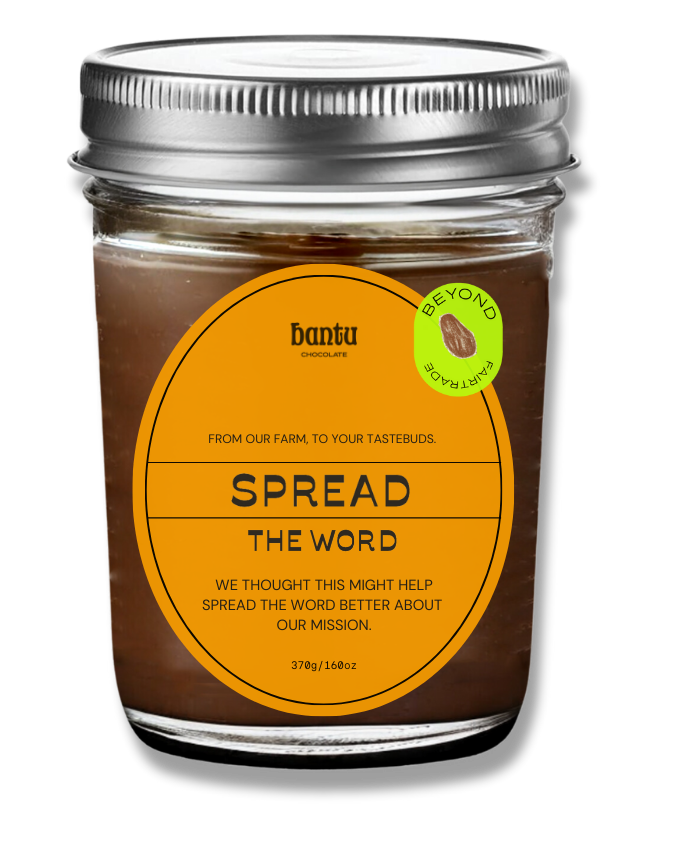 £

12.00
—

or

£

7.50

/ month

70 g per product

Free shipping in British on order over £ 25
Select up to 3 bars to receive in your monthly shipment
15% off all orders
Free shipping on all orders

From September 2022
Expect super limited and exclusive flavors and innovative small chocolate batches launched just for you and delivered to your doorstep every month along with product discounts!
Vegan Chocolate Spread
£12.00 — or £7.50 / month
Available on backorder
Prices for comparison use only
Cocoa beans commodity price – £ 1.65
Slavery Free cocoa beans price – £1.62
Fairtrade cocoa beans price – £1.81
Bantu Chocolate Estate cocoa beans price – £5.10
Price Listed are for September 2021 and based on 1kg of cocoa beans. Transport and duties not included.
True cost
LABOR (U.K)

£2.80

INGREDIENTS

£2.35

PACKAGING

£1.15

VAT

£1.26

Total

£7.56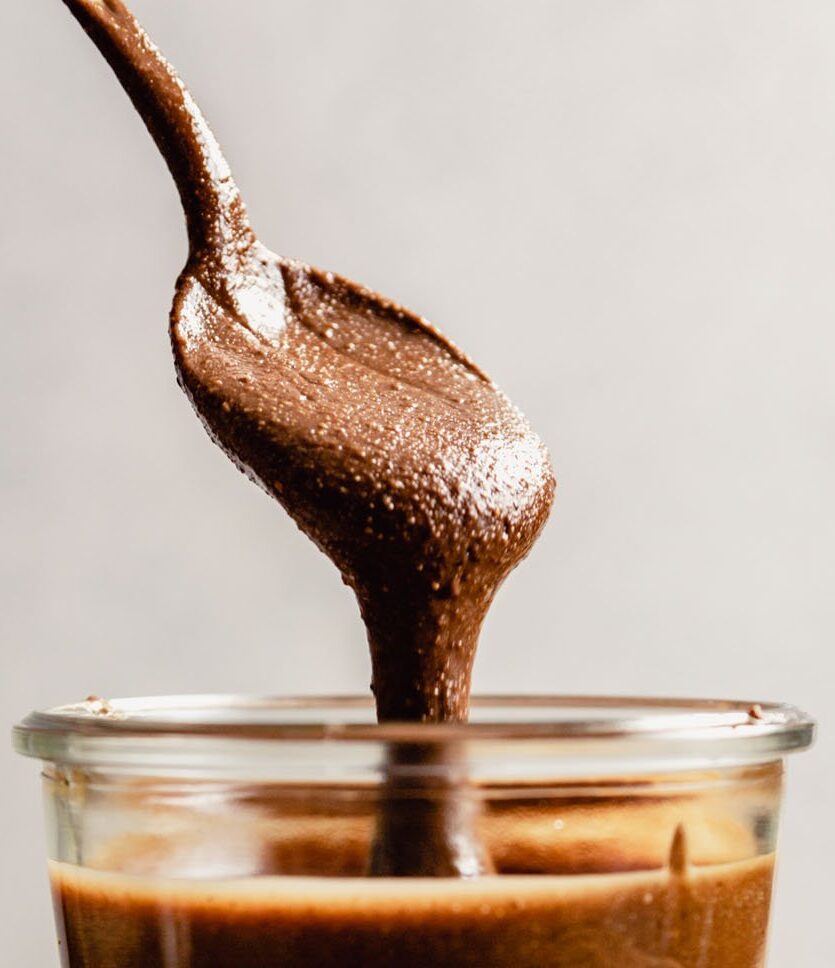 Nutrition
FactsPer
100g
Energy

2090kJ/500kcal

Fat

33g

Carbohydrates

50g

of which Sugars

40g

Fiber

10g

Protein

13g

Sodium

120mg
INGREDIENTS
Cacao Solids, Hazelnuts*, Almonds*, Maca*, Cinnamon*, Coconut Sugar*, Sea Salt*, Vanilla
*Certified Organic